Product Spotlight: OptimumHVAC™ Saves 9.9M kWh Annually in Six New York Buildings
August 11, 2010
OptimumHVAC™ is a patented software system that permanently reduces the amount of energy used to heat and cool large commercial buildings by 30-60% by determining the most efficient sequencing of HVAC system equipment to meet real-time building load cooling needs. OptimumHVAC also enables persistent savings by continuously measuring and verifying plant performance via a Web-based service.
The software has been deployed in six New York State commercial facilities and is expected to reduce HVAC energy consumption by more than 9.9 million kWh annually, which translates into avoiding $2 million in operating costs, saving 4 million gallons of water, and reducing greenhouse gas emissions by 16 million pounds. The projects reflect a mix of building types, including five government-owned facilities, a manufacturing facility, a shopping center and four office towers, two of which also contain datacenters.
OptimumHVAC also makes it easy to benchmark HVAC energy performance and ensure energy reductions are sustained month after month with a web-based service that allows operators to continuously measure, verify and manage building performance.
More information can be found in the whitepaper, "Setting New Standards for Ultra High Performance HVAC" on the company's website.
Editor's note: From time to time New Product Spotlight will highlight a new product that demonstrates innovation and ingenuity in its environmentally responsible characteristics.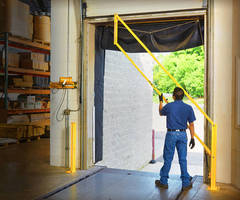 Safety & Security Equipment
Industry Market Trends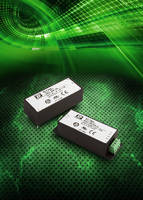 Electrical Equipment & Systems, Green & Clean