Environmental and Sustainability Management Tools Consolidated into Easy to Use Matrix
November 11, 2010
The Global Environmental Management Initiative (GEMI) has developed a how-to/where to resource for professionals seeking guidance on addressing environmental and sustainability management issues. The GEMI Solutions Tools Matrix is intended to serve as a navigational guide to assist companies in their own pursuit of environmental, health, and safety (EHS) and sustainability excellence by guiding users to GEMI's diverse portfolio of solutions based tools.
The matrix offers information in five categories: sustainability, stakeholder engagement, value drivers, self-assessment/management systems, and EHS fundamentals from the beginning of GEMI in 1990 to the present. The matrix is extremely user friendly with roll-over descriptions available for each report. Drop-down menus are also provided for each category listing all the available literature.
GEMI began in 1990 with a mission of business helping business to achieve environmental sustainability excellence and today has 22 member companies that represent more than 15 business sectors.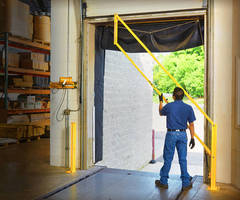 Safety & Security Equipment
Industry Market Trends