Friday Focus: Understanding the Affordable Care Act
May 3, 2013
Many of the nation's small business owners do not understand how the Affordable Care Act (ACA) will impact their company and staff once provisions of the law are in full effect in 2014, according to a recent survey.
In less than eight months, provisions to the health care law will change coverage requirements, but confusion over details of the law may prevent some small business owners from proper preparation. More than half of the small business owners polled for eHealth's Spring 2013 Small Employer Health Insurance Survey indicated that they misunderstand the employer mandate and 32 percent incorrectly believe that they will be required by the law to provide group health insurance by January 1, 2014.
Only 18 percent surveyed could define the health insurance exchange (set to start in October), which will provide subsidized health insurance for low-income individuals who are not covered by their employers.
Another recent nonpartisan poll by the Kaiser Family Foundation revealed that much of the American public is also unsure of how health care reform will affect them, with (40 percent) indicating that they were unaware that ACA is still a law that is being implemented.
Much of the confusion is instilling anxiety, criticism, and even a call to repeal the health care law, as many business owners struggle to understand where to turn for vital details, such as rates and coverage information. CBS News recently detailed how a small business owner has put health insurance plans on hold due to the fact that there is not enough information available from the federal government.
Tracking the Confusion
Much of the anxiety can be attributed to the lack of information available to the public. According to the Kaiser survey, only about one in 10 Americans reported getting any health reform information from their health insurance company in the last 30 days, while 11 percent received information from their employer. Most people (66 percent) are getting information from various news outlets, versus only 8 percent who received information from state agencies and 9 percent from federal agencies.
President Barack Obama addressed these concerns at a recent press conference. "I think that any time you're implementing something big, there is going to be people who are nervous and anxious about is it going to get done until it's actually done," he said, noting that for 85 to 90 percent of the public, the coverage "impact is stronger, better, and more secure than it was before."
Understanding the Details
The law requires small businesses with more than 50 people on staff to pay an annual fine of $2,000 per year per employee if they do not offer health insurance, though there is no such penalty for smaller sized firms. The requirement and penalty are prompting various business owners to reevaluate their budgets.
The California Report recently found that small business owners are missing out on opportunities for tax credits, which have been available since 2010 when the ACA was passed. According to the U.S. Government Accountability Office, less than 5 percent of businesses have claimed a credit. Small Business Majority clarifies the qualifying requirements for the tax credit on its website.
ObamaCare Facts also lists the basic aspects of the ACA, and details parts of the health care reform that are already enacted.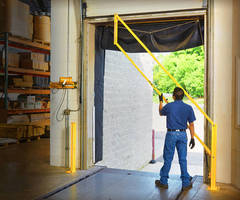 Safety & Security Equipment
Industry Market Trends