Friday Focus: Aviation Training Takes off Nationwide
October 11, 2013
As hiring picks up in the aviation industry, projected worker shortages could pose a problem for companies looking to fill positions. However, a new crop of cutting-edge training programs, partnerships and facility expansions could help the industry meet its future workforce needs.
Job prospects are bright for those considering a career in the aviation industry. The number of aircraft pilots, copilots and flight engineers is expected to grow by more than 11 percent between 2010 and 2020 with employment growing from 103,500 to 114,900 positions during that period, according to the Bureau of Labor Statistics employment matrix. The average salary for these aviation jobs is $103,210, well above the national average salary.
Technical aviation jobs also command high wages -- the median annual salary for aircraft maintenance supervisors is $82,077 in the U.S., according to Salary.com.
As the aviation industry grows, some contend it faces a workforce shortage. A recent University of North Dakota survey revealed that 32 percent of potential pilots are reconsidering their career paths, and 8 percent of the students surveyed said that they had abandoned their aviation job track.
Recognizing the potential workforce shortage, a few instructional institutions are developing new programs to enhance aviation education and help students acquire the technical training to embark upon aviation industry careers.
JetBlue Partners with Florida Schools to Highlight Career Paths
Young aviation students in Florida will get mentoring and access to training at JetBlue facilities. The company recently partnered with several schools in Polk County including Kathleen High School's Central Florida Space Academy, Traviss Technical Center, and Polk State College to  give students access to flight simulators and information about career paths at the company, reports The Ledger of Lakeland, Fla.
One of the advantages for students will be mentorships with JetBlue professionals, who will counsel students during the course of their education.
University of North Dakota Opens Flight Training Program
The University of North Dakota (UND) has partnered with the U.S. Air Force to develop a curriculum that will integrate a state-of-the-art, unmanned aerial system (UAS) simulator in a new 10-week training course that is set to begin in January 2014 with 32 aviation students.
The training center is part of the university's UAS Center of Excellence program, which launched in 2011. The U.S. Airforce Laboratory is providing $5.48 million for the development of the flight training program, while the state supplied $2.7 million in enhancement grants for the purchase of the simulator, called the Predator Mission Aircrew Training System (PMATS), according to UND.
Students enrolled in the course will train on a family of simulators before advancing to a PMATS, according to the university. They will learn what it's like to operate a unmanned aerial vehicle (UAV), also known as a drone, which flies between 18,000 and 30,000 feet.
"When the military started using UAS years ago, they had to immediately rush them overseas, so it took a lot of time to train the pilots on how to fly the vehicles," John Bridewell, professor of aviation and the program's lead researcher said in a statement. "This research will allow us to use the latest teaching technology to figure out a way to make the current training more efficient, reducing the amount of time it takes to bring someone up to competency, which will ultimately save tax payers money."
Metro Aviation Plans to Expand Facilities and Safety Training
Metro Aviation Company in Shreveport, La., is doubling its facility space, to provide more room for its training capabilities.
The privately-owned company plans to expand its 12,000-sq-ft training center, which was built in February to accommodate a maintenance classroom. The company currently hosts classes presented by FlightSafety International.
According to AviationPros, the program will combine classroom lectures with innovative hands-on-applications and the five-day course, set to begin on Oct. 28, will hone in on the ability to "identify, locate, troubleshoot, repair and replace components on the PW 206/207 turbo-shaft engine."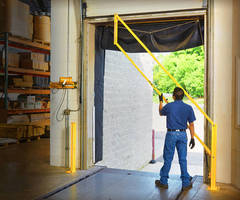 Safety & Security Equipment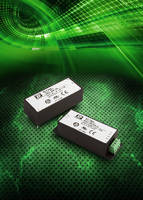 Electrical Equipment & Systems, Green & Clean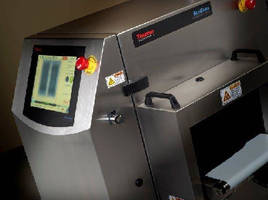 Services, Test & Measuring Instruments, Food Processing & Preparation